Division Head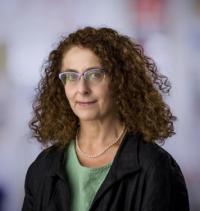 Professor of Medicine, Epidemiology, Laboratory Medicine and Pathology
Member, Vaccine and Infectious Diseases Division, Fred Hutchinson Cancer Center
Our Division
We are a community of over 75 full-time faculty members, 50 clinical faculty members, and 15 adjunct and affiliate faculty members. Our faculty have been both nationally and internationally recognized for their work in sexually transmitted infections, HIV, herpesvirus and other viral infections, vaccines,  immuno-compromised hosts,  Drug discovery for parasitic diseases, and tuberculosis.
Our Mission
Our mission is to promote excellence in training, scholarship, and clinical care in Allergy and Infectious Diseases. At the University of Washington, diversity is integral to excellence. Our vision of promoting diversity includes providing opportunities to underrepresented and/or disadvantaged groups and individuals.
Our culture
We strive to create an atmosphere that fosters diversity for its intrinsic importance and the benefits that it brings to individuals, institutions, and society. We value and honor diverse experiences and perspectives, strive to create welcoming and respectful learning environments, and promote access, opportunity and justice for all.
Research
We offer research training or participatory experiences in 9 areas of special emphasis for senior fellows, residents, medical students and undergraduates. We encourage all students to consider our programs and research opportunities.
Patient Care
We provide care to patients with infectious diseases including HIV/AIDS, tropical diseases and travel related infections, post-surgical infections, and the entire spectrum of bacterial, viral, fungal, and parasitic infections.
Our Fellowships
Allergy & Immunology
A two- to three-year training experience intended for those interested in an academic career. The first year of the fellowship will provide a wide range of clinical ID experiences in general infectious diseases, solid organ and stem cell transplant and HIV care.  The remaining years of fellowship have ongoing clinical experiences plus the opportunity for a wide range of scholarly experiences, including laboratory-based research, epidemiology, clinical research, quality improvement, education. 
Infectious Diseases
A two- to four-year training experience intended for those interested in an academic career. MD fellows are invited to apply.
Glo
bal and Rural Health
A two-year program based in clinical and research training in global health, clinical training with Native populations in Alaska and South Dakota, education, mentorship, and teaching opportunities.
Education
Our Division offers fellowship training programs in Infectious Disease, Allergy and Immunology, and Global and Rural Health. 
Our nationally and internationally prominent faculty leaders are working to solve the world's most urgent health problems. We conduct innovative basic and clinical research in a wide range of areas, including treating and studying sexually transmitted diseases and HIV/AIDS, COVID-19, immunology and global health. 
Supported by training grants from the NIH, private funding agencies, and institutional sources, we offer postdoctoral fellowship training programs in infectious diseases, allergy and immunology.